Are you looking for a tax lawyer? Do you have rapidly growing unpaid taxes with no end in sight? Are you dreading the impact of an IRS tax audit? For all of these tax concerns and countless others, Taxation Solutions, Inc. has you covered. We're your best bet in the Lubbock region for making IRS tax relief a reality. Staffed by a team of tax resolution experts, we have the experience, training, and skill to help you overcome pretty much any tax problem you might be facing. Small or large, your tax problems are in capable hands with our tax relief help guiding you at every turn. To speak with a certified tax resolution specialist, call us today for a free consultation!
Comprehensive Tax Relief Help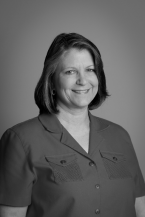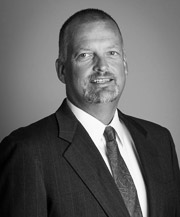 Our tax relief services run the gamut from personal back tax resolution to small business tax advice to corporate tax penalty abatement, just to name a few. Don't hesitate to contact us for the specific tax assistance you need with:
Resolving back taxes
Abating tax penalties
Securing tax settlements
IRS audit representation
Business and payroll tax issues
Federal tax court proceedings
Trucker-related tax problems
Emergency filing deadlines
And much more!
It's not just our comprehensive tax problem coverage that makes us one of the premier tax resolution companies around. We also deliver nothing but the best in customer service and professional workmanship. When you trust us to handle your tax problem resolution, it won't be long until you start to see results. We'll get right to work on improving your situation, whether that means effective IRS problems help or strategic audit defense planning.
40+ Years in Tax Resolution Service
Whatever sort of tax problem is weighing you down, experience goes a long way toward getting it resolved. That's what makes Taxation Solutions, Inc. such a valuable resource for IRS tax relief. We've been providing tax resolution services since 2008, and our team of tax help specialists has more than 40 years of combined experience in the industry. In Lubbock and outlying areas, you can count on our enrolled agents, tax attorney, and other professionals to bring an end to your tax problems. We're fully licensed and insured, and we're 100% committed to getting you back on firm financial ground.
Emergency Tax Assistance
Even if you have an emergency tax situation on your hands, don't think twice about contacting Taxation Solutions, Inc. We realize the time-sensitive nature of certain IRS tax problems, and we're ready to step in when you need us for back tax filing, IRS penalty removal, and other last-minute tax assistance. If your wages are being garnished or your property is at risk of being seized, reach us right away. We call ourselves Taxation Solutions, Inc. because we have tax help answers that really work.
Free Tax Problem Consultations
It won't cost you a thing to pick up the phone and talk to one of our tax debt reduction pros. So what do you have to lose? Call Taxation Solutions, Inc. today for your free tax help consultation. We'll set up an appointment that fits your schedule and match you to the member of our staff who's best suited to your personal or business tax problem.
For your added assurance, Taxation Solutions, Inc. is proudly affiliated with the American Society of Tax Problem Solvers, the National Association of Tax Professionals, and the National Association of Enrolled Agents. Don't wait. Give us a call now for tax resolution service you can rely on!